Building on a Vision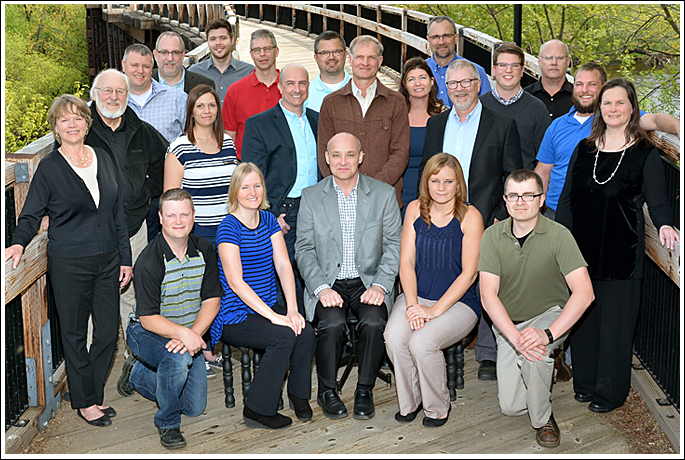 BUILDING ON A VISION

Founded in 1989, Architectural Design Group (ADG) has grown to become one of the largest architectural firms in northwest Wisconsin and we continue to grow in size and capabilities by anticipating and meeting client expectations. ADG has offices in Eau Claire, Wisconsin and Minneapolis, Minnesota. Our operational area is generally the upper Midwest, with the majority of our practice taking place in Wisconsin, Minnesota, Iowa, and the Upper Peninsula of Michigan. ADG is comprised of three principal design studios: medical, educational, and municipal & public safety.

ADG was founded on the principles of energy efficient and sustainable design; therefore, we take the "ability to incorporate green and energy efficiency standards" very seriously. There are many aspects of energy efficiency and sustainable design that make good design and economic sense – there are others that do not. We will include both you and your construction manager on these key decisions. As the firm's Owners and Principals, Steven Gausman, David Kimball, and David Cihasky lead ADG with a vision for the future. Committed to integrity, quality design, and unparalleled service, we are a locally-owned architectural firm offering an exceptional level of service and experience to our clients.

COLLABORATIVE-FOCUSED. CLIENT–DRIVEN.

COMMUNITY-CONSCIOUS.

We are a collaborative culture inspired by challenge. In our office, you'll find a strong team environment and committed approach to knowing our clients, their needs, and the communities they serve. We dive deeply into our clients' world to provide solutions that go far beyond the obvious. Making a positive and lasting impact on the people and communities we serve is at the core of what we believe.